president xi chairs roundtable summit belt and road forum
President Xi chairs roundtable summit at Belt and Road forum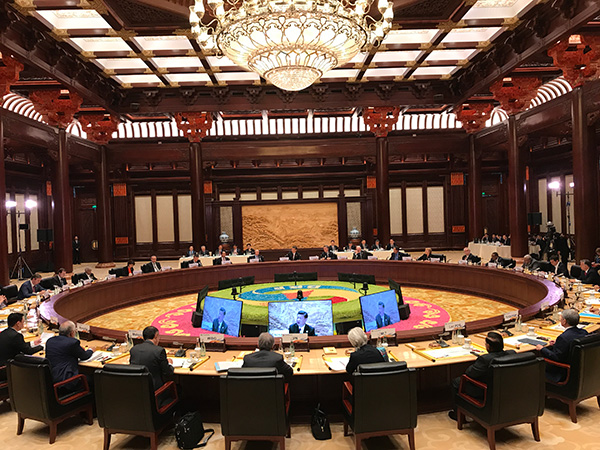 President Xi Jinping chairs the Leaders' Roundtable Summit at the Belt and Road Forum for International Cooperation in Beijing, on May 15, 2017. [Photo by Xu Jingxing/chinadaily.com.cn]
BEIJING - Chinese President Xi Jinping on Monday elaborated on what had inspired him to come up with the Belt and Road Initiative, stressing that it is aimed at galvanizing global cooperation and is open to all.
Xi made the remarks at the Leaders' Roundtable Summit at the Belt and Road Forum for International Cooperation.
The Belt and Road Initiative, put forward by Xi in 2013, aims to boost interconnection and trade between Asia and the rest of the world.
A total of 29 foreign heads of state and government leaders are attending the forum, including Russian President Vladimir Putin and Turkish President Recep Tayyip Erdogan.
Other delegates include officials, entrepreneurs, financiers and journalists from over 130 countries, and representatives of key international organizations, such as UN Secretary-General Antonio Guterres, World Bank President Jim Yong-kim, and Managing Director of the International Monetary Fund Christine Lagarde.